Genuine Ford Parts for Your F-150, Escape, Explorer, Bronco Sport or Ranger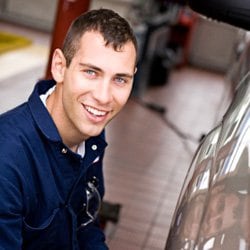 When it comes to accessorizing your crossover, SUV or truck with the perfect replacement parts or new customization elements, don't trust your vehicle to just any after-market parts store. Let the parts center at Escamilla Ford Inc. in Hebbronville get you the perfect part, every time. Our in-house parts center is staffed with Ford experts who have a vast array of important replacement parts and accessories at their fingertips and can help you find exactly what you're looking for. Genuine manufacturer parts are better for your vehicle, and we'll help you find them.
Why Buy OEM Parts?
It's simple, really. Reliability. Genuine Ford parts carry the full backing of the manufacturer. Unlike aftermarket parts, OEM parts are the same parts used in production, so they're guaranteed to fit your F-150, Escape, Explorer, Bronco Sport or Ranger and are warrantied against failure. Aftermarket parts can't match the precise fit and function of genuine OEM parts. Therefore, they aren't covered under warranty and could even nullify your current OEM warranty if they fail.
Parts Order Options - Online, Phone, or in Person
In this modern day and age, Texas drivers can look forward to a modern parts experience at Escamilla Ford Inc.. We offer drivers a range of ways to order parts! Whether you're a Hebbronville driver that prefers classic in person interactions or you're looking to call or utilize our website, Escamilla Ford Inc. can accommodate all three options! Ensure that your vehicle stays in fit driving shape, choose Escamilla Ford Inc. parts department for all your new parts needs! Hebbronville drivers can fill out an online parts order to get ahead of the curve! Stop by, call, or fill out an online parts order today!